"With a Mexican heart and a Caribbean soul, Cozumel is a paradise where tradition, flavor and joy come together. You will always find a friendly face and a warm welcome to make your stay an unforgettable one." — Cozumel Tourism
Cozumel History
Cozumel has a rich Mayan history that can be traced back over 2000 years. Some interesting facts about the history of Cozumel:
The island's name comes from the Mayan words Cuzam (swallow) and Lumil (land of). Cuzamil – land of the swallow
Cozumel was believed to be home to the Mayan goddess Ixchel
In the 17th century, pirates, including the notorious Henry Morgan and Jean Lafitte, used Cozumel as their base for hiding treasure. It's rumored that there is unfound treasure still on the island
The island was settled again by English and Dutch pirates in 1848, and refugees from the caste wars also came to Cozumel
During WW II, the US built an air base on Cozumel for planes hunting U-Boats in the mid-Atlantic. The US Navy Frogmen came to train in Cozumel and returned home with stories of the amazing underwater world they found here
In 1960, Jacque Cousteau visited Cozumel and raved about its coral reefs, making the island a "must visit" destination for underwater enthusiasts worldwide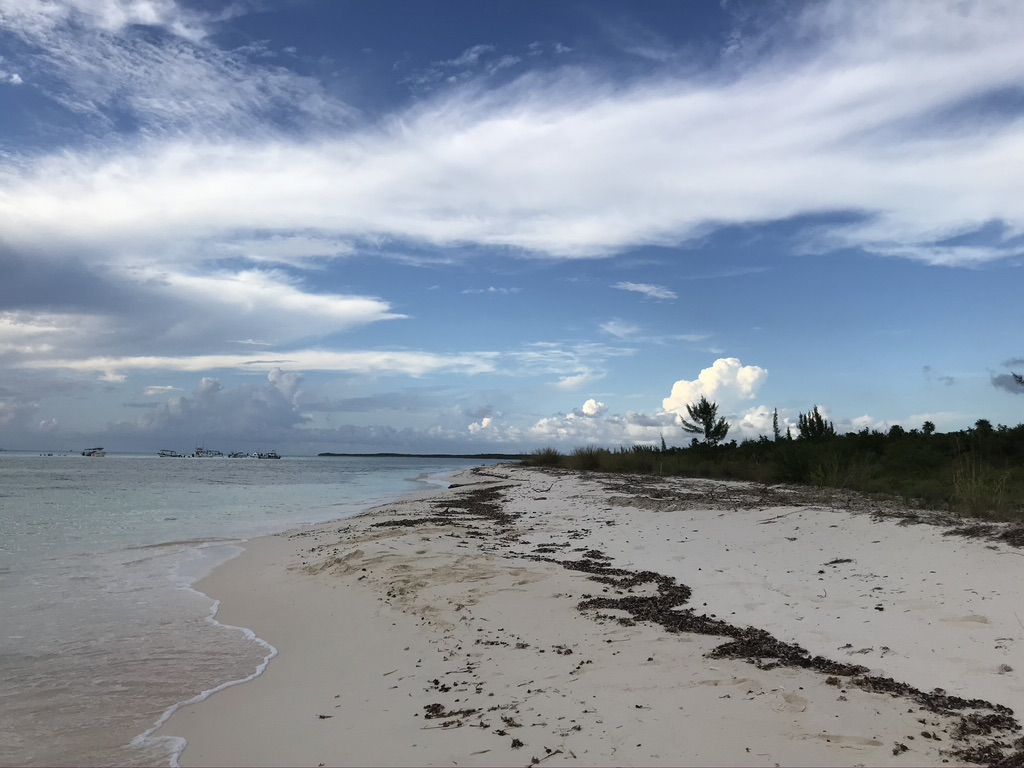 Cozumel Today
Cozumel has become one of the top tourist destinations in Mexico. The island offers a unique combination of culture, history, fabulous beaches, exciting adventures on land and sea, great restaurants, shopping and, of course, world-class diving. Cozumel has something for everyone.
Mayan archeological sites – San Gervasio, El Cedral, Castillo Real, and El Caracol
Cultural and religious festivals throughout the year celebrating the unique heritage of the island and its people
Full-service beach clubs, remote stretches of soft sand, and everything in between
Mexican, Italian, French, Argentinian, Chinese, Sushi, Indian, Cuban, neighborhood taquerias and loncherias, beach bars, coffee bars, and more…
SCUBA diving, snorkeling, sea kayaking, windsurfing, kiteboarding, cenotes, or just swimming in the clear blue ocean
Just a 35-minute ferry ride to the mainland and The Riviera Maya, where you can visit Mayan ruins or enjoy a cenote dive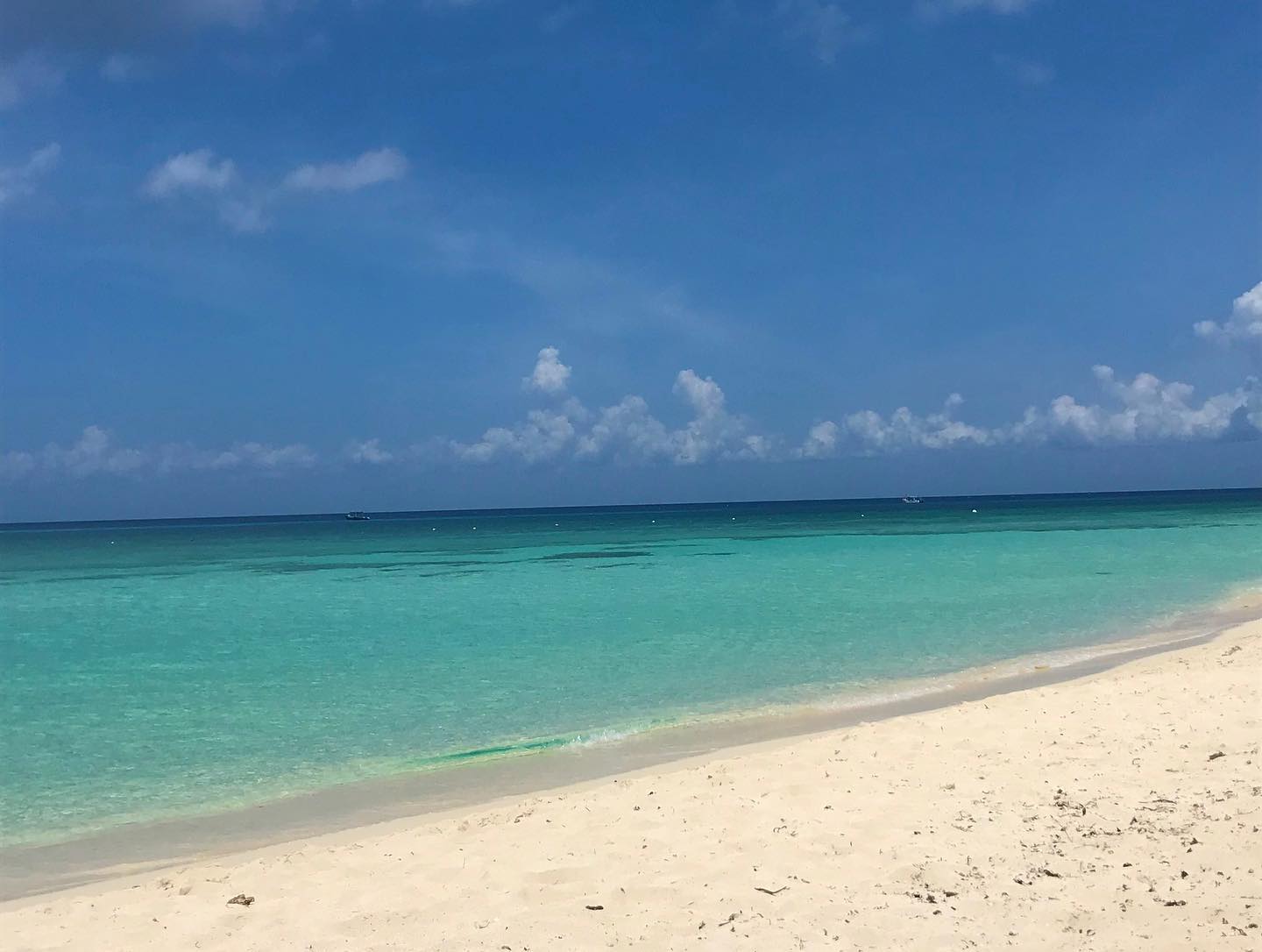 Cozumel - Transportation, Accommodations, and Resources
Getting to Cozumel
Cozumel's International Airport receives scheduled and charter flights from the US, Canada, Europe, and domestic flights from within Mexico.
Visitors to Cozumel may also choose to fly into Cancun. It's very easy to get from Cancun Airport to Cozumel, so if you can't find a reasonable and convenient flight to Cozumel, try Cancun. From Cancun, you'll make your way to Playa del Carmen and take a ferry to the island, or you can take a small plane from the Cancun airport to Cozumel, the name of the company is Mayair.
Getting from Cancun to Cozumel
Step 1: Bus, Van, or Taxi to Playa del Carmen
Riviera Bus, a modern, comfortable air-conditioned coach, runs non-stop service from the Cancun Airport to the Playa del Carmen bus station, with departures 45 minutes past the hour. The current fare is 225 pesos per person. The trip takes about an hour and fifteen minutes.
The bus station is about a 10-minute walk to the ferry pier. Private transfers can be arranged.
Prices vary depending on how many passengers you have and your vehicle type. Your driver will meet you when you exit the airport terminal, and you are on your way.
A reliable choice is Cancun Valet.
A shared van (colectivo) to Playa del Carmen is about 20 dollars per person, and a taxi is about 65 dollars for two people.
Step 2: Ferry to Cozumel
Two ferry companies run between Playa del Carmen and Cozumel. The current price is 250 pesos per person, one way. The trip takes 30-40 minutes, depending on which ferry is making the trip. We don´t recommend you buy a round-trip ticket.
Traveler FAQs
About Cozumel
What is the best time of the year to go to Cozumel?
Cozumel is great all year round! Summer and early fall months are the most humid, and daytime temperatures are in the 90s. When it rains, it's usually a passing shower. Late fall and winter are cooler, with daytime temperatures in low to mid-80s. Winters are generally the driest time, but the island does experience the occasional Norte, bringing blustery winds. They are infrequent and short-lived.
What is the water temperature?
What time zone is Cozumel in?
Will I have a hard time on the island if I don't speak Spanish?
Is Cozumel child-friendly?
Is there anything for non-divers to do in Cozumel?
Is it easy to get around without renting a car?
Is internet access available to tourists?
Where can I buy groceries, drinks, snacks, etc.?
What if I have a medical emergency?
What about money? Are credit cards accepted? Are there ATMs in Cozumel?